1955
1973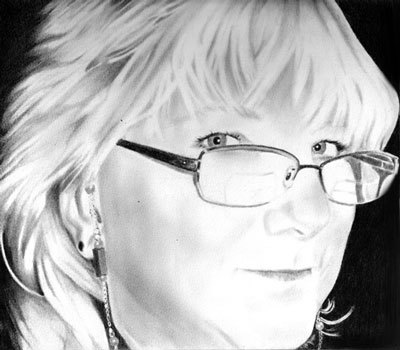 I write speculative fiction short stories and novels and nonfiction freelance articles, blogs, etc. Because mythology and religion have such central themes in my work, I like to call myself a "mythologist," because when I world-build, I have to create the legends and myths of my world. Even when writing contemporary fantasy, I must delve into human history, legends, myths, and fables to niggle out those intriguing nuggets that suggest gem of possibilities for a fantastical world or culture. Writing is a non-stop learning adventure!
1975
1978
I am the co-founder of the North Texas Speculative Fiction Workshop (NTSFW), and am the webmaster for the National Space Society of North Texas (NSSofNT), a National Space Society member (NSS),  board member of the Poetry of Johnson County, member of the Poetry Society of Texas, member of Society for the Advancement of Speculative Storytelling, was a board member of the North Texas Romance Writers (NTRWA), DFW Writer's Workshop, National Space Society of North Texas (NSSNT), member Romance Writer's of America (RWA), and a co-coordinator of the Frisco Writer's Group as well as a member of various other groups both locally and online.

I'm a freelance editor and virtual assistant in the North Texas area. I edit novels, short stories, newsletters, brochures, etc., at EditAlley (
www.editalley.com
). I work with English writers around the world to improve their documents. 
I also design & maintain websites, including the graphics and typography. 
2000
2001
1988
I'm a retired Quality Assurance Manager turned writer and editor. (Guess there really is no retirement LOL.) I enjoy reading, writing, and spending time with my grandkids. I'm a Dallas Stars hockey fan and some Saturday nights you can find me cheering on my daughter at our local flat-track roller derby rink with the Dallas Derby Devils. I love to travel, do ceramics, sketch, and I collect cameras and pretend I'm a photographer. :) Oh, and I'm a native Texan, which only means anything to other native Texans. 
I teach writing workshops both live and online and very soon, will have ebook of my classes available for sale here on my website and in other fine establishments. I've taught writing workshops in The Netherlands: Amsterdam and The Hague, at Tarrant County Community College, at local writing workshops and critique groups, and online for Romance Writers of America (RWA), SavvyAuthors, and others.

2017
AFFILIATIONS
WRITING

SavvyAuthors.com